If you're as guilty as we are of thinking red first, especially when it's cold and nasty outside, here's a nice introduction to pairing comfort food classics with some wonderful whites. [level-members]
The pairings are courtesy of Wine Enthusiast Magazine and include some really wonderful ideas.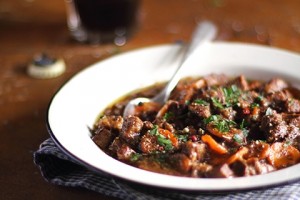 A big, classic Chardonnay goes will with grilled cheese. The steely strength of a Sauvignon Blanc from New Zealand stands up nicely to Chili. Chicken pot pie calls out for a Viognier.
For those feeling a bit more adventurous still, there's Fiano, from Italy, to pair with Lasagna or a Malvasia, whose mineral profile will pair nicely with a hearty vegetable soup.
[/level-members]