The Provence Wine Council reports that U.S. imports of rosés from Provence increased by 41% last year. [level-members]That's good information to have as the weather turns warmer. Rosés are a great quaffable choice for warm summer evenings and casual gatherings.
It also pairs nicely with food favorites from its home region: seafood, olive oil, and fresh vegetables. One of our favorite summer time dinners is rosé accompanying a homemade Salad Nicoise.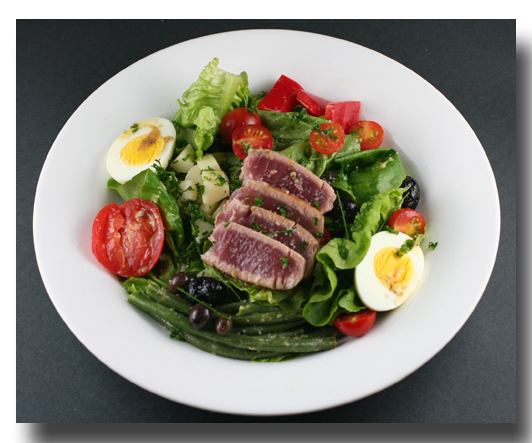 The market agrees, as the category has exhibited double-digit growth every year for the past 10 years.
(image source: Green Market Recipes.)
[/level-members]